Hydraulic Design in Stark County, ND
Dakota Power Hydraulics is quickly becoming one of the state's premier sources for hydraulic system repair. We are capable of taking on just about any type of hydraulic repair job, with services including:
Custom design and repair of hydraulic systems:

If you need an entirely new hydraulic system designed, or already have a custom system that needs special attention for its repairs, our team has exactly the capabilities you need to get the job done. Our thorough training in the world of hydraulics enables us to handle even the most complex jobs with great reliability.
Hose fittings:

When hose fittings degrade, problems with hydraulic systems can arise. We keep all hose fittings in outstanding condition to improve the longevity of your equipment. We're your source for hydraulic hose fittings in Stark County, ND.
Pump and valve repair:

Pumps and valves can become worn or otherwise defective over time. We repair or replace these pieces of equipment on your machinery to get it back to good working order.
Cylinder design and repair:

Let us know the specific needs you have for your hydraulic cylinders, and we will be happy to custom design them for you. Our team is also capable of repairing existing cylinders you have in place.

Hydraulic cylinder honing: Up to 8″ bore and 8′ stroke.
Hydraulic cylinder testing: Up to 3000 PSI.

Full machine shop:

We have all of the machinery you need to get just about any hydraulic-related job done. Contact us and let us know what you have in mind, and we will be able to make it happen.

Machining of barrels, chrome rods, heads, and pistons.
Welding and Fabricating
Hydraulic jack repair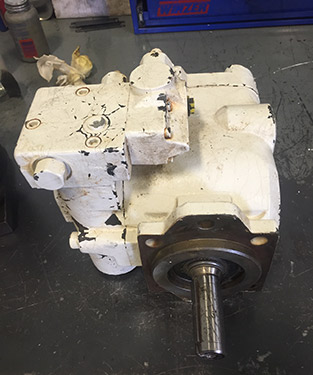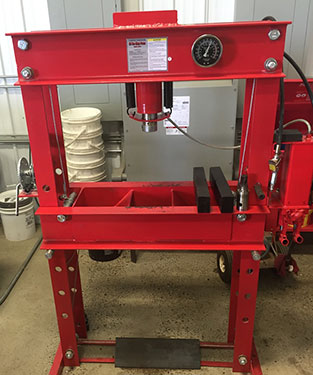 These are just a few of the capabilities that we have for hydraulic design and repair. We are more than happy to speak with you about custom designs or specific needs you have for your equipment. For more information about hydraulic design in Stark County, ND, contact us today at Dakota Power Hydraulics by calling 701-483-0650.
We look forward to working with you!